From as long as Katrina can remember, running is something that she's always done. In high school, running started out as a means to greater fitness for some of the other sports that Katrina was involved with, but quickly, it became a passion in and of itself. Through her university years, her parents joked that her major was in track and field, as she spent arguably more time training and racing than on school work. With an incredible group of coaches and teammates, Katrina reached great heights at the 10,000m and cross country. Along the way, she learned just how important it is to fuel the body with proper nutrition and the mind with positive energy.
Now, while Katrina is on her way to becoming a Naturopathic Doctor, her daily training is a welcome break from the classroom, and keeps her feeling invigorated and motivated. Her favourite part of running is the community it creates and the lifelong friendships she has because of the sport. Whether doing intervals on the track, or a long run on the waterfront, Katrina loves knowing that a clear mind and a happy heart are just a few kilometers away!
Iron Bis-Glycinate 20
"As a female distance runner, I've always had to supplement with iron to make sure my hemoglobin stores are stocked and ready to transport oxygen to my working muscles. CanPrev's Iron Bis-Glycinate changed the game for me as it doesn't cause any stomach upset and is formulated with other important cofactors for absorption and bioavailability such as Vitamin C and B Vitamins."
Magnesium Bis-Glycinate 200
"As part of my nightly routine, I use magnesium to aid in muscle recovery and to help my muscles relax so I can get a good nights sleep before my next training session."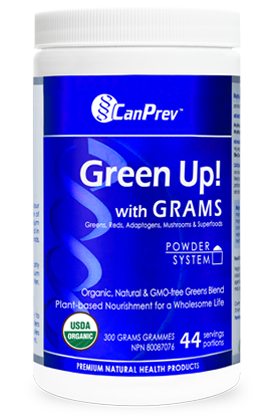 Green Up!
"After a morning workout, as I'm on my way to class, I always make sure to add a scoop of the Green Up! powder to my smoothies to energize my body with some extra greens and adaptogen support. The convenience of Green Up! definitely helps me to incorporate my daily veggies without having to worry!"
Meet our other ambassadors